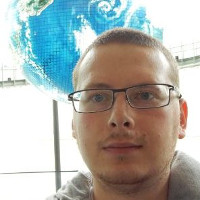 I'm a Manchester based Front-End Developer who specialises in client-side interaction and UX/UI. I've been working with the web since about 2003, and started building websites professionally from 2005 onwards providing over 10 years experience.
I build clean, reusable, standards compliant code using HTML, CSS and JavaScript focusing on building sites in a progressively enhanced way. As well as this in recent years I've taken a keen interest in the user experience and how to improve it using evidence based principles.
I'm always interested in learning new things and like to get a working knowledge of any back-end programming language I end up working with to make programming for the client side easier, this has meant in the past I've worked with languages such as PHP, Java and Ruby.
If you'd like to see a list of places I've worked professionally please check out my linkedIn profile.